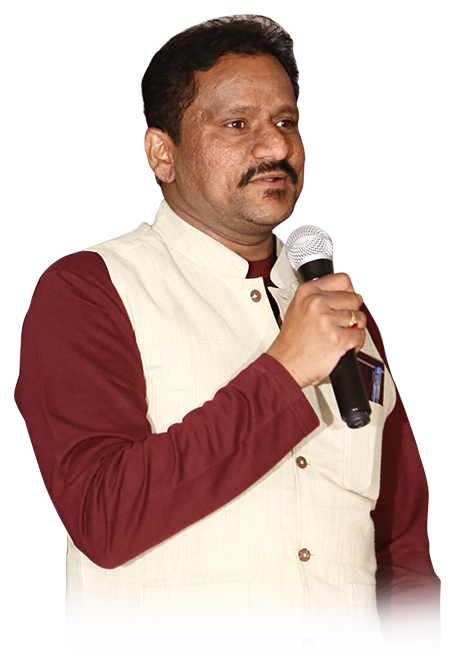 Founder
An inspiration to many, Mr. Srinivas Sarakadam, Fashion Entrepreneur and SEO Expert, has successfully transformed several aspirants into successful models and actors. He has succeeded in implementing his farsighted vision by creating a credible and trustworthy platform for aspiring models and actors. It is his effort and dedication that has helped several aspirants realise their dreams.
With his unique venture, he ensures that all fashion and film aspirants' dreams come true. He has helped several aspirants realise their dreams in modelling and acting. He has succeeded in carving a clear-cut path for several modelling and acting aspirants towards a successful career.
Founder's
Message
We, at CMOF Global, work relentlessly towards helping models and actors realise their dreams and embark on a journey towards success. We have succeeded in carving a niche in the world of modelling bringing opportunities to aspirants' doorstep. Additionally, we have helped several models and actors successfully kickstart their career in movies.
We work with an earnest desire to build a trustworthy platform for aspirants and leave no stone unturned to ensure their success. Aspirants are groomed on various fronts bringing forward lucrative opportunities in feature films, fashion shows, viral videos, TV serials, short films and several others. We are working passionately towards improving our services and quality, by recruiting professionals. In the very near future, we are looking forward to conducting an International Event.
For any queries, you may contact me directly.
Please do not call, WhatsApp me on +919985123485
Mr. Srinivas Sarakadam

Founder